I seem unable to avoid going cosmic. The images we create and evoke in our children are their future. Do we live with the Earth or does it live with us? Does the planet really get sick when we fail to understand thermal transfer? Or do we exist on a planet that might not sustain us if we alter key energy balances?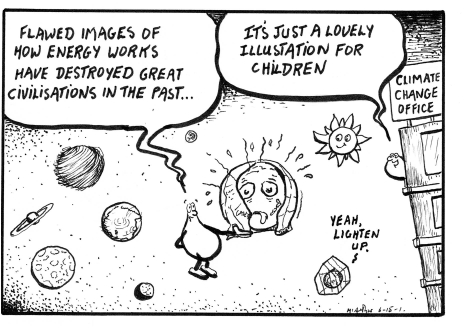 JOURNEY index View panel of Cosmic Joke Journey on to 2
Chapter Six - Land of the Lost Trace Gases -Is Life a Cosmic Joke?
Bonus Joules and the Knowledge Economy: All images on this site are copyright.