I feel I am being watched. I am known. Very peculiar. Positively spooky as I seem invisible to most people. Who or what seems so omnipresent? I feel this being that is so aware of me has something to do with the re-engineering of my images. I create a list of distortions of images of energy and study it for clues. I ponder the nature of energy.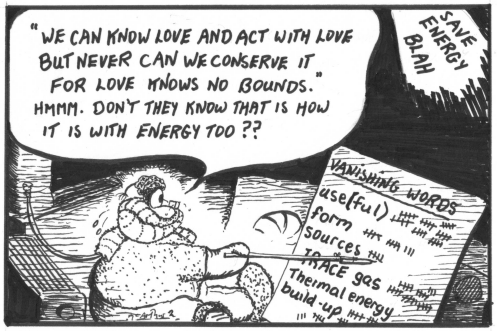 JOURNEY index Look back to 1 Journey on to 3
Chapter Four-Energy Rules -The Knowing Unknown Eye
Bonus Joules and the Knowledge Economy: All images on this site are copyright.